Available Now!
Future working black lab puppies for sale now to just the right person!  Sweet personality, super socialized and ready to go.  Healthy clearances, working lines.  Contact us for details.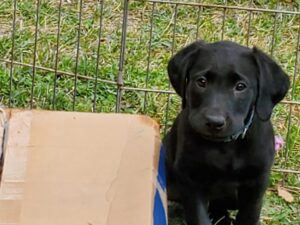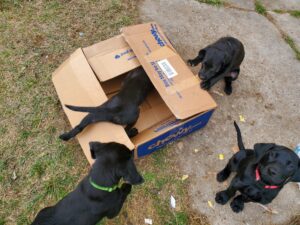 Recent activities
2019 Mussel Walk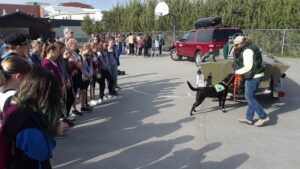 Rosebud and Ismay were pleased and excited to add their talents to the successful 2019 Flathead Mussel Walks.  The Labrador sisters helped bring AIS awareness to more than 400 seventh graders from communities around Flathead Lake and demonstrated how effective mussel-sniffing dogs can be!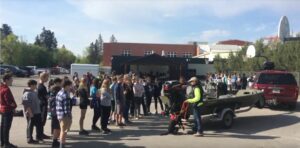 Thanks to all of the students, parents and volunteers who helped made the 2019 walks a big success.  We were honored to be a part of this important educational effort.
Shoreline Training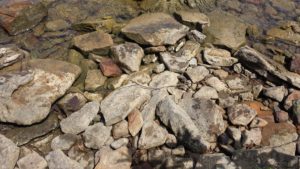 The Labrador sisters' past training as water search (boat and shoreline) cadaver dogs allow them to apply their water search skill set in new ways.  These water-loving sisters excel at searching shoreline for aquatic invasive mussels.  And, as always, have a great time while doing so!  Training continues during the summer of 2019.